---
Over the years, Doctor Noodle has accumulated a variety of model kits that he thought were really cool and he honestly wanted to build each one of them. He did build a good many (which can be seen in his SCALE MODEL PORTFOLIO) but there were some that never made it onto the workbench and just collected dust in the basement. The Doctor has decided that the statute of limitations has expired on many of these kits and it's time to pass them on to modelers with more sincere intentions.

All of these kits are boxed, in new condition and include all parts, instructions and decals except where otherwise noted. Additional images available by request. If you see something you want, send the Doctor an e-mail at alanoodle1 "at" optonline.net. Paypal preferred, will consider other payment options. All prices are in US Dollars and include shipping and Paypal fee. Shipping outside the Continental U.S. may include additional charges.
---
---

AMT-Ertl (USA)

Barris Kustom
Fireball 500
1/25 scale
$15.00
---
Star Trek
U.S.S. Enterprise
1/650 scale
The original, grid-lines and all!
Box is in fair condition, kit parts are in
the original, unopened plastic bags.
$50.00
---
---

ANIGRAND CRAFTSWORK (Hong Kong)

Northrop
M2-F2 Lifting Body
Resin kit with vacuformed canopy and decals
1/72 scale
$20.00


Photo of actual aircraft
---
---

Ertl (U.S.A.)

Star Trek
U.S.S. Enterprise-A
Diecast
Tie-in to Smithsonian's 1991 Star Trek
25th Anniversary exhibit; numbered limited edition
FACTORY SEALED
model is 4 3/8 inches long, with base
$10.00
---
---

ESCI/Ertl (Italy)
(Both kits are in damaged boxes but the kits are in excellent condition)

EF-111A Raven
1/72 scale
$15.00
---
M60A1 Blazer
1/35 scale
$15.00
---
---

GEOMETRIC DESIGN/MAX FACTORY CUSTOM CRAFT (U.S.A. & Japan)

The Cyclops
from
The 7th Voyage of Sinbad
1/6 scale poseable vinyl figure kit with alternate heads
9 1/4 inches tall when assembled
$50.00
---
---

HALLMARK (U.S.A.)
These are all Keepsake ornaments with lights.


Klingon Bird of Prey
$30.00


U.S.S. Enterprise
NCC-1701-D
$25.00


Romulan Warbird
(damaged box, ornament in new condition)
$20.00

Voyager
$25.00


U.S.S. Defiant
$25.00


Millennium Falcon
$30.00
$135.00 for the whole bunch!
---
---

PLASTIC PERFORMANCE PRODUCTS (U.S.A.)

1965-1969
Firestone Style
Stock Car Tires
1/24, 1/25 scale
solid hard-rubber tires
includes Firestone Gold-Stripe decal
$7.00
---
---

POLAR LIGHTS (U.S.A.)

The 1960's DC Comic Book
Batmobile
1/25 scale
$15.00
---
from the classic 1966 television show
Batmobile
FACTORY SEALED
1/25 scale
$20.00
---
---

SKYHOOK MODELS (U.S.A.)
and
MILLENNIA MODELS INTERNATIONAL (Canada)

Batmobile Conversion kit
Skyhook's Resin conversion parts for
Revell's Lincoln Futura kit
(bagged, Futura kit not included)
and
Bat Hubs
MMI's photo-etched brass bat-spinners
for your bat-wheels (penny not included)

Both for $20.00
---
---

VERLINDEN (U.S.A.)

Figure Detail Accessories
Photo-Etched brass
For 120mm (about 1/16 scale) figures.
SEALED PACKAGE
$12.00
---
Now Accepting

---

---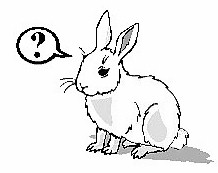 ©
2OO1 - 2023, Alanoodle Creations
web design by